Astronomy Calendar — Upcoming Events
Check out the dates and times for astronomical events like equinoxes, solstices, meteor showers, eclipses, supermoons, and more.
Astronomical Events in 2023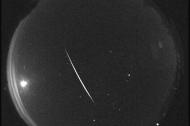 The first major meteor shower of 2023, the Quadrantids, peaks on the night of January 3 and early morning hours of January 4.
Note: All dates are UTC, unless otherwise stated.