May

6

Fun Holiday – Beverage Day
Raise a glass to all your favorite beverages on Beverage Day.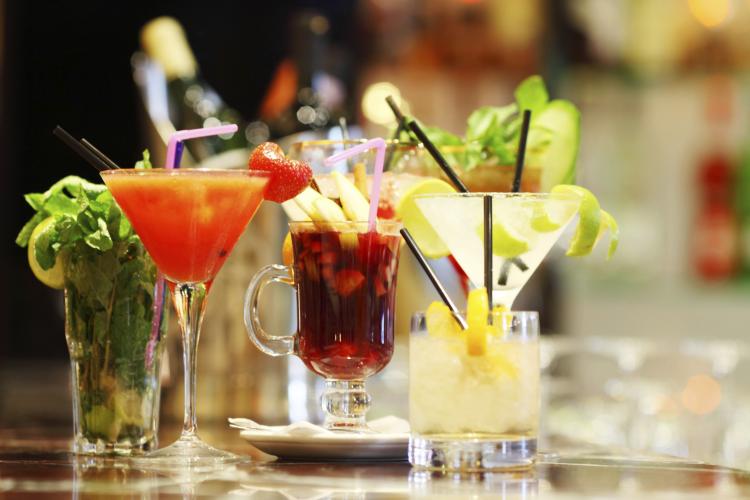 This unofficial holiday is celebrated annually on May 6 and is also sometimes called National Beverage Day. While the origins of Beverage Day are unknown, we can all safely assume that the day encourages people to honor their beverages of choice and acknowledge that a humble beverage has the power to make or break many situations. A good beverage can energize you after a long, tiring day. It can also make a long, boring meal go fast, it can bring together two strangers, and it can make a party more fun.
Whether your preferred beverage is a hot cup of tea, a delicious and healthy smoothie, or a tall glass of lemonade, Beverage Day is the perfect excuse to indulge yourself by drinking it all day long.
Sit back, relax and celebrate the day with your favorite beverage. It could be anything from something as simple as water to a fancy cocktail.
Try new beverages. What about tasting the national drink of a country you have never visited?
Have a tasting party at home. Pick up a beverage you and your guests like and make or find different versions of it to taste and try. For example, you could do a beer or wine tasting party or a tea or coffee tasting party. Have each of your guests bring their favorite brand of beverage to share and serve foods that pair with the beverage of your choice. Who knows, you may just find your next favorite beverage at one of these parties!
Did You Know…
…that in common usage, water isn't usually considered to be a beverage?
Beverage Day Observances
Fun Holiday: Beverage Day Observances
Year
Weekday
Date
Name
2023
Sat
May 6
Beverage Day
2024
Mon
May 6
Beverage Day
2025
Tue
May 6
Beverage Day
2026
Wed
May 6
Beverage Day
2027
Thu
May 6
Beverage Day
2028
Sat
May 6
Beverage Day
2029
Sun
May 6
Beverage Day
2030
Mon
May 6
Beverage Day
2031
Tue
May 6
Beverage Day
2032
Thu
May 6
Beverage Day