Aug

9

Fun Holiday – Book Lovers Day
August 9 is Book Lovers Day, an unofficial holiday that encourages people to pick up a book (or two) and spend the day reading.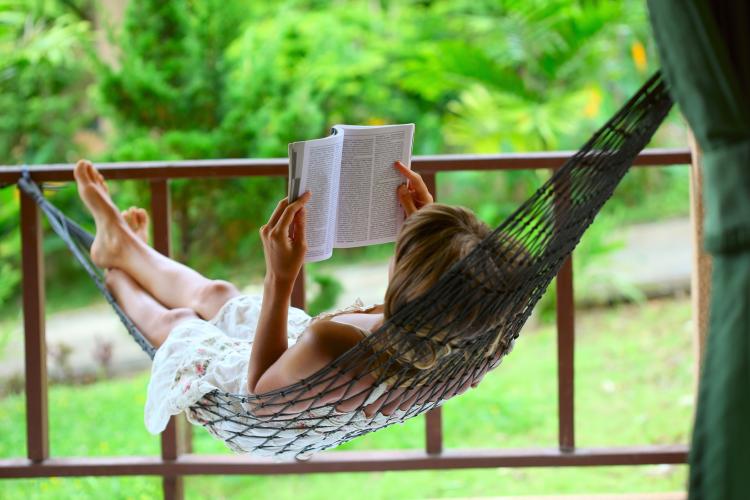 On this day, honor all the bookworms and book lovers in your life. If you are a book lover yourself, then treat yourself to some quality reading time.
Book Lovers Day is also known as National Book Lovers Day in the United States.
Stress Reducing
Studies have shown that reading can not only be entertaining, but can also have many health benefits. Reading helps reduce stress, keeps the brain sharp, and can help you sleep better. Scientists have also found that those who read are much more likely to be empathic and understanding of others.
How to Celebrate?
Buy the book lover in your life gifts only a book lover would appreciate. Some ideas include: an e-reader, a first edition or a signed book, tea, a bookmark, or a bookshelf to accommodate their ever-growing book collection.
If you are a book lover, take the day to show your books some love. Clean your bookshelves and rearrange your books – may we recommend by color?
Get into your most comfortable clothes, curl up on your couch with a cup of hot tea, and take yourself on a great adventure with your favorite book.
What about throwing a book themed party? Have everyone wear costumes from their favorite books and serve food featured in some of your favorite books. For example, serve tea and scones for an Alice in Wonderland themed party or apple pie and ice cream if Jack Kerouac is your favorite author.
Visit your local library. If you don't have a library card, maybe it is time you get one.
Encourage the children and young adults in your life to read.
Did You Know…
…that the Mahabharata is thought to be the longest poem ever written in any language?
Book Lovers Day Observances
Fun Holiday: Book Lovers Day Observances
Year
Weekday
Date
Name
2023
Wed
Aug 9
Book Lovers Day
2024
Fri
Aug 9
Book Lovers Day
2025
Sat
Aug 9
Book Lovers Day
2026
Sun
Aug 9
Book Lovers Day
2027
Mon
Aug 9
Book Lovers Day
2028
Wed
Aug 9
Book Lovers Day
2029
Thu
Aug 9
Book Lovers Day
2030
Fri
Aug 9
Book Lovers Day
2031
Sat
Aug 9
Book Lovers Day
2032
Mon
Aug 9
Book Lovers Day