Jan

2

Fun Holiday – Buffet Day
Want to hit the buffet table one last time before you start your New Year's resolution? Then Buffet Day on January 2 is the fun food holiday for you.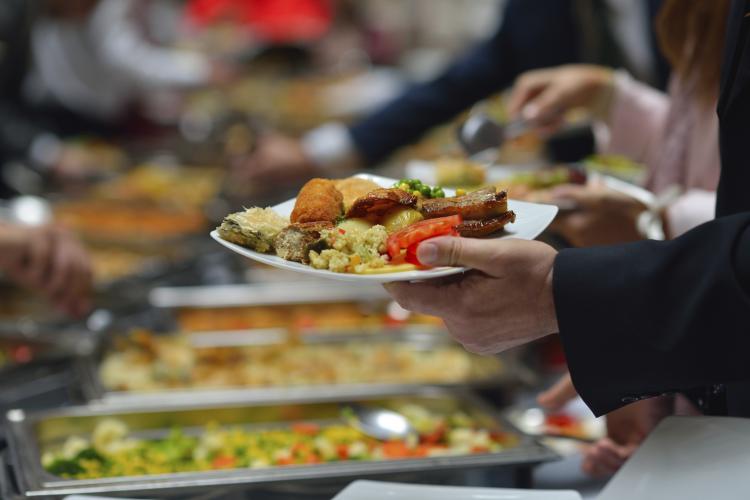 How to Celebrate?
Visit your favorite buffet restaurant for lunch or dinner and try every dish on the buffet table. Just make sure you have time to nap after your meal.
Get together with friends to host a buffet lunch or dinner at home.
Host a themed potluck buffet where everyone brings a dish or 2 that fits the theme. Here are some ideas: sandwich buffet, salad buffet or a bacon buffet - where all dishes have to have bacon in them.
Did You Know…
…that the idea of a buffet table originated from an alcoholic beverage serving system in Sweden?
Buffet Day Observances
Fun Holiday: Buffet Day Observances
Year
Weekday
Date
Name
2023
Mon
Jan 2
Buffet Day
2024
Tue
Jan 2
Buffet Day
2025
Thu
Jan 2
Buffet Day
2026
Fri
Jan 2
Buffet Day
2027
Sat
Jan 2
Buffet Day
2028
Sun
Jan 2
Buffet Day
2029
Tue
Jan 2
Buffet Day
2030
Wed
Jan 2
Buffet Day
2031
Thu
Jan 2
Buffet Day
2032
Fri
Jan 2
Buffet Day