May

22

Fun Holiday – Buy a Musical Instrument Day
Fancy yourself a musician? Then, on May 22 take the first step towards fulfilling your dreams and go and buy yourself a musical instrument because it is Buy a Musical Instrument Day.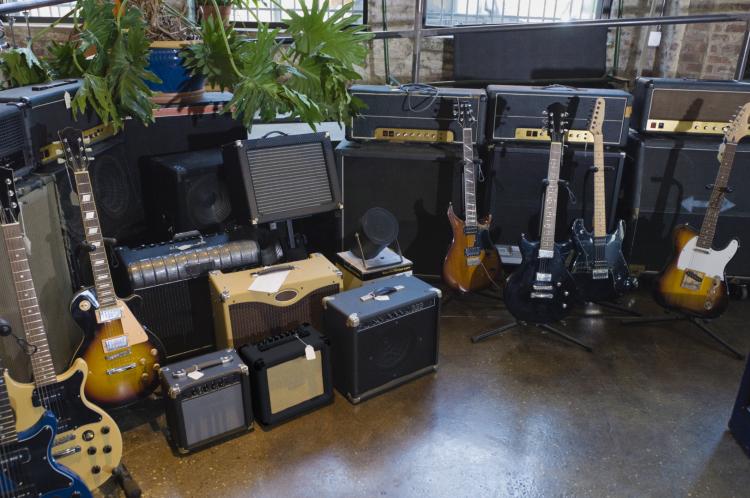 Music has been an important part of human society throughout history, and musical instruments have occupied an important space in human communication and culture. Those who made and played musical instruments were given a place of honor in almost all societies.
Hunting And Religious Rituals
It is believed that primitive musical instruments were made of bones, shells, and wood, and were used rituals like hunting and religious ceremonies. As time has passed and human communication evolved, historians and archeologists believe that humans developed the idea of melody and started inventing and playing musical instruments for purposes of entertainment.
Evolve Over Time
While musical instruments have evolved over time, with each generation developing new instruments and improving on older ones, the Renaissance is thought to have been the best time in the history of musical instruments, when many of the classical musical instruments were given the shape they still have.
In the past century, advances in electronics have entered the field of musical instruments as well, as many of the innovations in the field have been in the area of electronic musical instruments.
How to Celebrate?
Go out and buy the instrument you have always wanted to play but never had the time to.
If you already have an instrument, what about starting to learn to play it?
Don't have the money to buy a new musical instrument? What about DIY-ing one at home using common household materials?
Interested in the history of musical instruments? There is an academic field called organology dedicated it. Use this day to delve deep into the history and the science behind your favorite musical instrument.
Did You Know…
…that historians believe that the flute was one of the oldest musical instruments created by humans?
Buy a Musical Instrument Day Observances
Fun Holiday: Buy a Musical Instrument Day Observances
Year
Weekday
Date
Name
2023
Mon
May 22
Buy a Musical Instrument Day
2024
Wed
May 22
Buy a Musical Instrument Day
2025
Thu
May 22
Buy a Musical Instrument Day
2026
Fri
May 22
Buy a Musical Instrument Day
2027
Sat
May 22
Buy a Musical Instrument Day
2028
Mon
May 22
Buy a Musical Instrument Day
2029
Tue
May 22
Buy a Musical Instrument Day
2030
Wed
May 22
Buy a Musical Instrument Day
2031
Thu
May 22
Buy a Musical Instrument Day
2032
Sat
May 22
Buy a Musical Instrument Day