Jan

27

Fun Holiday – Chocolate Cake Day
Chocolate Cake Day on January 27 celebrates everyone's and their grandma's favorite cake.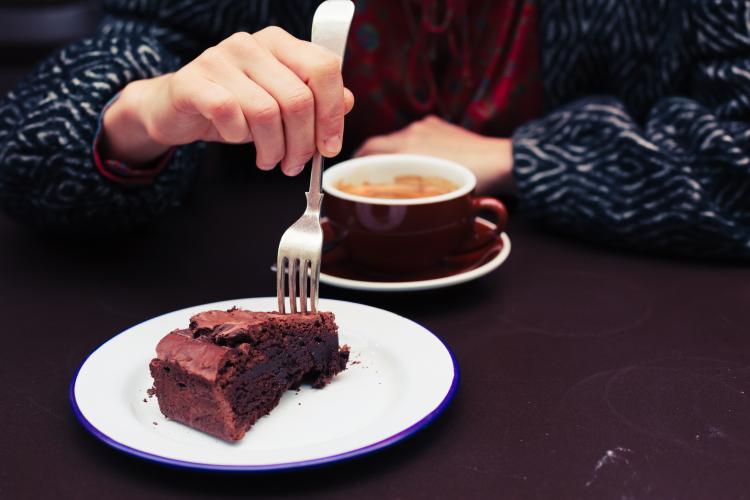 Take a break from healthy eating and indulge in chocolate cake by having it for every meal on this awesome food holiday.
A New Invention
While cake as a sweet treat and chocolate as a drink have been around since ancient times, chocolate cake is a fairly recent invention. It is believed that the world's first chocolate cake was baked around the late 1800s after Bostonian Dr. James Baker discovered that one could grind cocoa using a water powered mill.
Many Kinds
Since then, chocolate cake has rightfully become its own category of cake, with many different styles of chocolate cakes baked and consumed around the world. Some of the more popular types include German chocolate cake, Black Forest cake, chocolate fudge cake, and molten lava cake.
Chocolate Cake Day is also known as National Chocolate Cake Day in the United States.
Chocolate is a very popular theme for a fun holiday. Other chocolate flavored holidays are Chocolate Pudding Day, Milk Chocolate Day, Chocolate Pecan Pie Day, Chocolate Milkshake Day, Chocolate Cupcake Day, and Chocolate Covered Anything Day.
How to Celebrate?
With lots of chocolate cake, of course.
Have chocolate cake for all your meals.
Instead of bread to make French toast, use a slice of chocolate cake.
Bake chocolate cake and bring it with you to work and celebrate this dessert with your co-workers and friends.
Did You Know…
…that the word chocolate comes from the Aztec word xocotal, meaning bitter water?
Chocolate Cake Day Observances
Fun Holiday: Chocolate Cake Day Observances
Year
Weekday
Date
Name
2023
Fri
Jan 27
Chocolate Cake Day
2024
Sat
Jan 27
Chocolate Cake Day
2025
Mon
Jan 27
Chocolate Cake Day
2026
Tue
Jan 27
Chocolate Cake Day
2027
Wed
Jan 27
Chocolate Cake Day
2028
Thu
Jan 27
Chocolate Cake Day
2029
Sat
Jan 27
Chocolate Cake Day
2030
Sun
Jan 27
Chocolate Cake Day
2031
Mon
Jan 27
Chocolate Cake Day
2032
Tue
Jan 27
Chocolate Cake Day