Mar

24

Fun Holiday – Chocolate Covered Raisins Day
Celebrate the almost healthy, chewy, and chocolatey snack on March 24 or Chocolate Covered Raisin Day.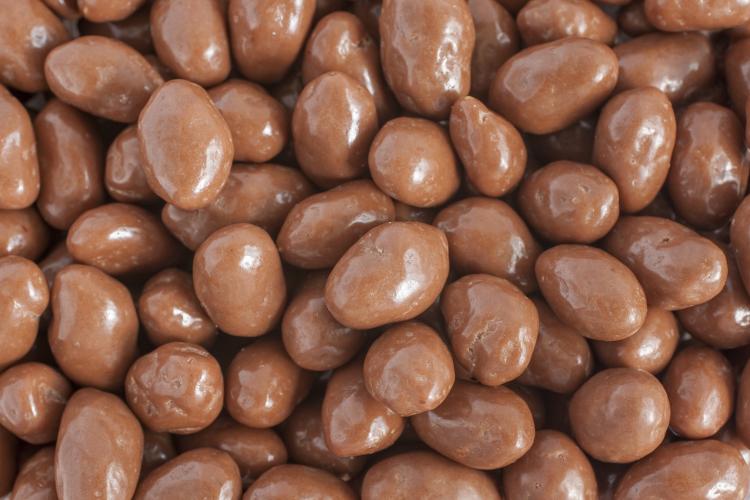 Made by coating raisins with milk, dark, or white chocolate, chocolate covered raisins are a popular movie theater snack in the United States.
Dried Grapes
Raisins are dried grapes and are used in many parts of the world for cooking, baking, and as a snack. Usually sun dried, raisins have a high amount of sugar - almost 75% of their weight is sugar. They contain antioxidants, are high in fiber, and have a low glycemic index. They are also known to have blood pressure reducing properties.
Can Be Healthy
Chocolate is considered to be a health food, especially when it is not consumed with high amounts of sugar. Eaten in its purest form or with little sugar, chocolate can help reduce risks of stroke, heart disease, and blood pressure. It can also help boost mood and improve eyesight.
Chocolate covered raisins are sometimes called Raisinets, after a popular brand of chocolate covered raisins.
Chocolate Covered Holidays
Bittersweet Chocolate With Almonds Day and Chocolate Covered Anything Day are other holidays that celebrate chocolate covered snacks and food during the year.
How to Celebrate?
Make your own chocolate covered raisins. Share the snack with family and friends.
Did You Know…
…that the scientific name for the cacao tree, theobroma cacao, means the food of deities?
Chocolate Covered Raisins Day Observances
Fun Holiday: Chocolate Covered Raisins Day Observances
Year
Weekday
Date
Name
2023
Fri
Mar 24
Chocolate Covered Raisins Day
2024
Sun
Mar 24
Chocolate Covered Raisins Day
2025
Mon
Mar 24
Chocolate Covered Raisins Day
2026
Tue
Mar 24
Chocolate Covered Raisins Day
2027
Wed
Mar 24
Chocolate Covered Raisins Day
2028
Fri
Mar 24
Chocolate Covered Raisins Day
2029
Sat
Mar 24
Chocolate Covered Raisins Day
2030
Sun
Mar 24
Chocolate Covered Raisins Day
2031
Mon
Mar 24
Chocolate Covered Raisins Day
2032
Wed
Mar 24
Chocolate Covered Raisins Day