Sep

12

Fun Holiday – Chocolate Milkshake Day
September 12 is Chocolate Milkshake Day. So, what are you waiting for? Take out that blender and make yourself a glass of yummy chocolate milkshake.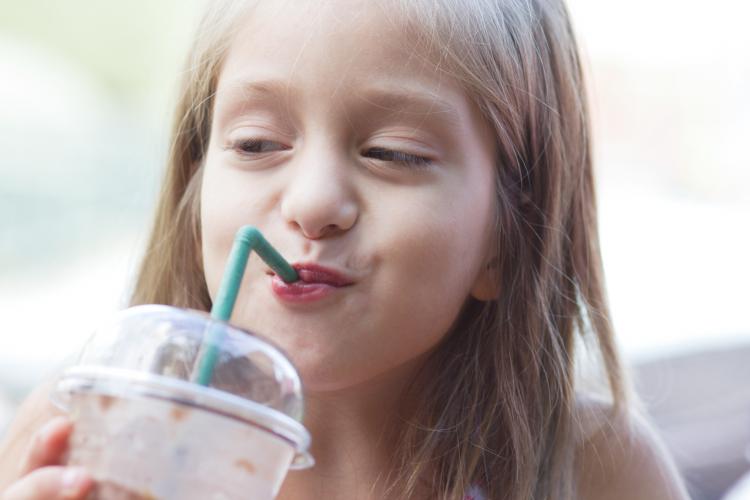 Also known as thick shake, a milkshake is a cold beverage made by blending together milk or ice cream with some sweetening agents and flavorings.
Popular flavors of milkshakes include vanilla, strawberry and of course, chocolate. Chocolate milkshake is made by blending chocolate syrup or cocoa powder with milk or ice cream.
Fries on the Side
It is believed that the original milkshakes were alcoholic, though in its present day form milkshakes are generally associated with wholesome family meals. In many parts of the world, burgers, fries and milkshakes are considered to be a good food and beverage pairing.
In some parts of Boston, a milkshake is also called a frappe.
How to Celebrate?
This unofficial holiday is the prefect excuse to indulge in a tall glass of chocolate milkshake. Here are some more ways you can celebrate this delicious holiday:
Have chocolate milkshake for all your meals. Add healthy chia seeds to your chocolate milkshake for breakfast, and make it extra special for dinner by adding a dash of rum, whiskey or irish cream.
Experiment with flavors. Add a bit of orange essence or mint to your chocolate milkshake. Or what about making a oreo or brownie batter chocolate milkshake?
Instead of making dark or milk chocolate milkshakes, why not make white chocolate milkshakes? Add a bunch of raspberries or hazelnuts to the shake when blending.
Go out to your favorite shake shop for their milkshakes. Many restaurants offer free chocolate shakes on this day.
Did You Know...
…that the popular candy, Milky Way, is actually named after a milkshake? Created in 1923 in Minneapolis, Minnesota, the candy was created to taste like a malted milkshake.
Chocolate Milkshake Day Observances
Fun Holiday: Chocolate Milkshake Day Observances
Year
Weekday
Date
Name
2023
Tue
Sep 12
Chocolate Milkshake Day
2024
Thu
Sep 12
Chocolate Milkshake Day
2025
Fri
Sep 12
Chocolate Milkshake Day
2026
Sat
Sep 12
Chocolate Milkshake Day
2027
Sun
Sep 12
Chocolate Milkshake Day
2028
Tue
Sep 12
Chocolate Milkshake Day
2029
Wed
Sep 12
Chocolate Milkshake Day
2030
Thu
Sep 12
Chocolate Milkshake Day
2031
Fri
Sep 12
Chocolate Milkshake Day
2032
Sun
Sep 12
Chocolate Milkshake Day