Jun

26

Fun Holiday – Chocolate Pudding Day
June 26 is Chocolate Pudding Day. This unofficial holiday celebrates everyone's favorite lunch dessert snack - the chocolate pudding.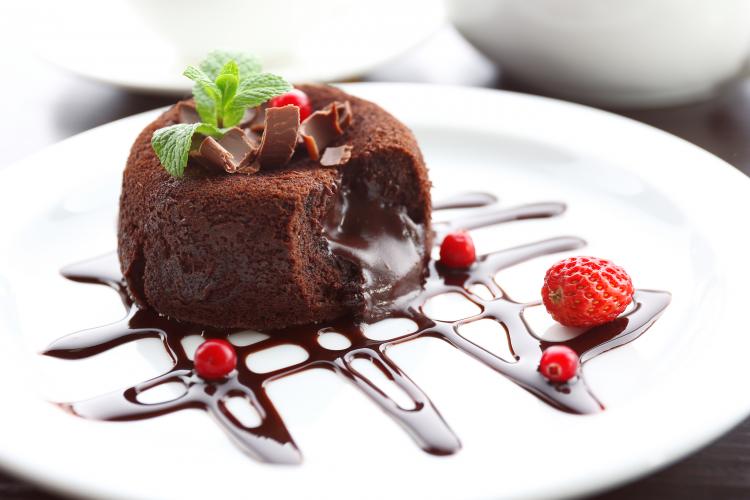 Pudding is a dessert enjoyed by people in many parts of the world. In the United States and Canada, pudding is a custard-based dessert that is usually made of milk or cream, eggs, and sugar. The dessert is thickened with gelatin or starch and then cooled before being served. While many flavors of pudding exist, chocolate pudding is one of the most popular flavors and is commonly eaten as a lunch time snack.
Savory Roots
In the United Kingdom, while the word pudding is usually reserved to refer to desserts, savory dishes can also be called pudding. In fact, the term pudding was originally used for savory dishes especially those that came in some form of a casing such as a sausage.
It is believed that the word pudding comes from the old French word, boudin, meaning sausage.
In the UK, Australia, and New Zealand, flour is added to chocolate pudding giving it the consistency of a dense cake.
How to Celebrate?
The holiday is a good excuse to have this yummy dessert for all your meals. Use chocolate pudding as a topping for your oatmeal or cereal for breakfast. Skip your lunch and have a big bowl of chocolate pudding instead and have it as dessert for dinner.
Make your own chocolate pudding from scratch and serve it to family and friends.
Elevate the flavor of your chocolate pudding. Make it Mexican style by adding cinnamon and a pinch of chili or an Indian inspired chocolate pudding by adding a dash of cardamom.
Trying to eat healthy? Skip the unhealthy ingredients and use avocados to whip up a batch of tasty and healthy chocolate pudding.
Make a chocolate pie using chocolate pudding as a filling.
Did You Know…
…that a majority of the world's chocolate is produced in Ivory Coast?
Chocolate Pudding Day Observances
Fun Holiday: Chocolate Pudding Day Observances
Year
Weekday
Date
Name
2023
Mon
Jun 26
Chocolate Pudding Day
2024
Wed
Jun 26
Chocolate Pudding Day
2025
Thu
Jun 26
Chocolate Pudding Day
2026
Fri
Jun 26
Chocolate Pudding Day
2027
Sat
Jun 26
Chocolate Pudding Day
2028
Mon
Jun 26
Chocolate Pudding Day
2029
Tue
Jun 26
Chocolate Pudding Day
2030
Wed
Jun 26
Chocolate Pudding Day
2031
Thu
Jun 26
Chocolate Pudding Day
2032
Sat
Jun 26
Chocolate Pudding Day