Mar

5

Fun Holiday – Cinco de Marcho
A play on Cinco de Mayo, Cinco de Marcho is an unofficial holiday celebrated annually on March 5. The made-up holiday encourages people to get ready for St. Patrick's Day on March 17.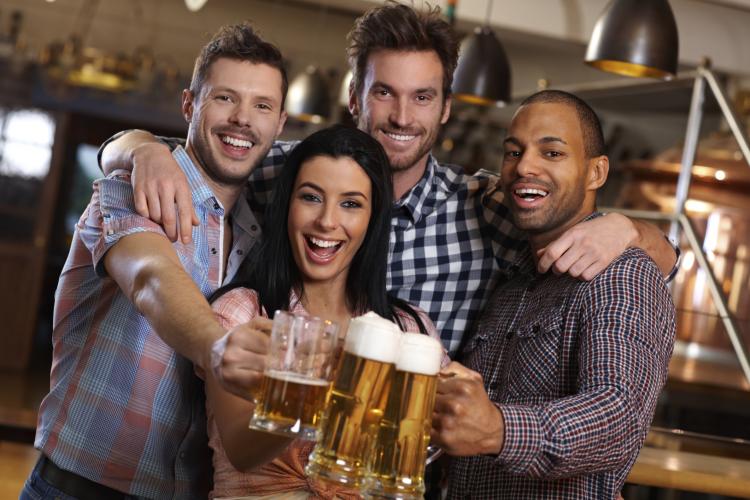 According to the official Cinco de Marcho website, the day was created in 2007 in the United States. It marks the beginning of a 12-day period when "people train their livers for drinking huge amounts of alcohol on St. Patrick's Day."
A Celebration of Irish Culture
Also colloquially known as St. Paddy's Day, St. Patrick's Day is an annual celebration of Irish culture. It commemorates St. Patrick, one of Ireland's patron saints, who was responsible for spreading Christianity in Ireland during the 5th century.
Associated with Irish Beer
In recent years, with the spread of Irish immigrants around the world, St. Patrick's Day has become a holiday celebrated worldwide. In many parts of the world, people celebrate the day by drinking lots of Irish beer and participating in St. Patrick Day parades. Cinco de Marcho is a way to extend these celebrations to the previous weeks and encourage people to start consuming Irish beers days before the actual event.
How to Celebrate?
Host a party for your friends and organize drinking games.
Visit your favorite bars with your friends and spend the evening drinking your favorite adult beverages.
Do not drink? What about just getting together with friends and having a good time? Someone wise once did say that you don't need alcohol to have fun.
Did You Know...
...that Cinco de Mayo is a Mexican holiday celebrated every year on May 5? The holiday celebrates the anniversary of the defeat of the French army during the Battle of Puebla in Mexico on May 5, 1862.
Cinco de Marcho Observances
Fun Holiday: Cinco de Marcho Observances
Year
Weekday
Date
Name
2023
Sun
Mar 5
Cinco de Marcho
2024
Tue
Mar 5
Cinco de Marcho
2025
Wed
Mar 5
Cinco de Marcho
2026
Thu
Mar 5
Cinco de Marcho
2027
Fri
Mar 5
Cinco de Marcho
2028
Sun
Mar 5
Cinco de Marcho
2029
Mon
Mar 5
Cinco de Marcho
2030
Tue
Mar 5
Cinco de Marcho
2031
Wed
Mar 5
Cinco de Marcho
2032
Fri
Mar 5
Cinco de Marcho