Aug

14

Fun Holiday – Creamsicle Day
Sweltering in the summer heat? Need something to refreshing to cool down? Then just walk to your closest ice cream shop and treat yourself to a cold and delicious creamsicle (or two) because it is Creamsicle Day!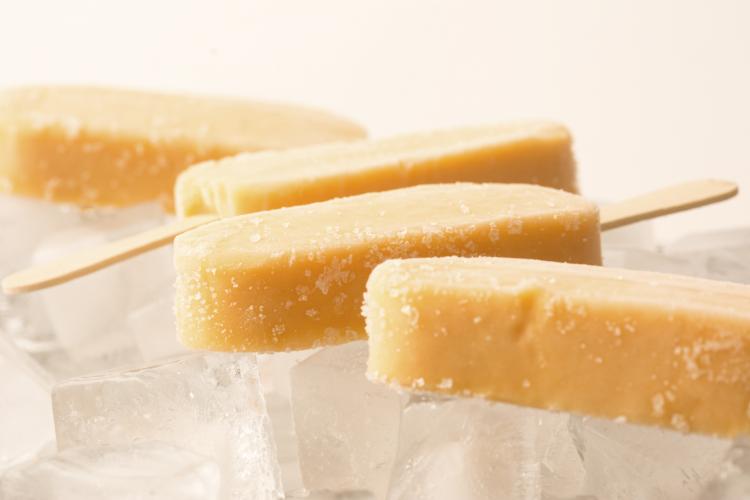 Celebrated annually on August 14, this unofficial holiday with unknown origins honors the creamsicle, a refreshing summertime treat on a stick. The original creamsicles were made of vanilla ice cream covered by iced orange juice. In recent years, creative ice cream makers have replaced the outer orange fruit juice layer with other flavors like blueberry, strawberry, and grape.
Also Known As...
Although Creamsicle is a brand name ice cream in the United States, any ice cream covered by a layer of iced fruit juice on a flat wooden stick is popularly called a creamsicle.
Due to the popularity of the Popsicle, which is a brand of frozen beverages, people sometimes use the word popsicle to refer to the creamsicle. Creamsicles are also sometimes generically called ice pops in the United States and in Canada and ice lolly in the United Kingdom.
How to Celebrate?
Treat everyone in your family with creamsicles.
Make your own creamsicles and share them with family and friends. Maybe come up with some interesting flavor combinations to try out?
Make other creamsicle-inspired treats. What about baking creamsicle cupcakes or making a creamsicle smoothie?
Did You Know...
...that oranges are thought to have originated in Southeast Asia and brought to America by Christopher Columbus?
Creamsicle Day Observances
Fun Holiday: Creamsicle Day Observances
Year
Weekday
Date
Name
2023
Mon
Aug 14
Creamsicle Day
2024
Wed
Aug 14
Creamsicle Day
2025
Thu
Aug 14
Creamsicle Day
2026
Fri
Aug 14
Creamsicle Day
2027
Sat
Aug 14
Creamsicle Day
2028
Mon
Aug 14
Creamsicle Day
2029
Tue
Aug 14
Creamsicle Day
2030
Wed
Aug 14
Creamsicle Day
2031
Thu
Aug 14
Creamsicle Day
2032
Sat
Aug 14
Creamsicle Day