Sep

27

Fun Holiday – Crush a Can Day
Take out all your frustrations and anger and be green and environmentally friendly at the same time by crushing a can to celebrate Crush A Can Day on September 27.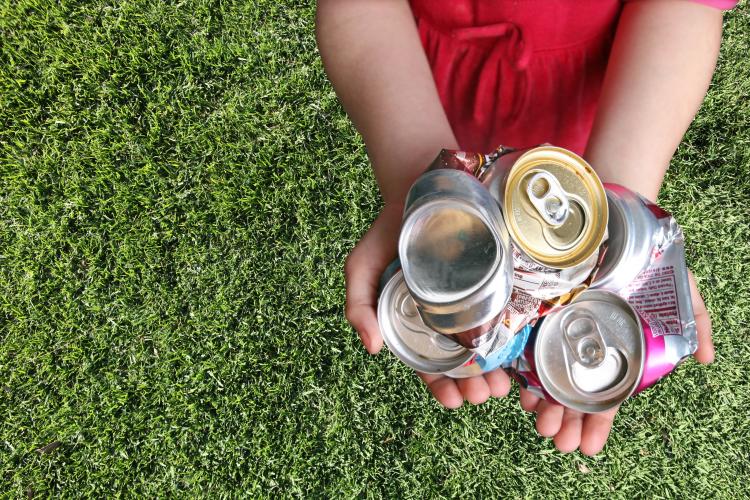 There are few things in life as satisfying as feeling a can squish and bend between your fingers, and this unofficial holiday is the perfect excuse to crush as many cans you can find. And it is environmentally friendly too! Take all your crushed cans to the recycling center to be recycled and given a new life.
Cans are containers usually used to store and transport goods and perishable food and beverages. In most grocery markets, you can find two types of food cans – tin cans and aluminum cans. In many parts of the world all cans irrespective of what they are made of are called tin cans.
It is not known who created this holiday.
How to Celebrate?
Start collecting cans in anticipation of this day. On the day of, host a can crushing party. Use cans to decorate your venue and serve food and beverages – just make sure they have been cleaned out thoroughly and are not rusted. Then gather around in your backyard with friends and family and get crushing.
Line up those cans and go crazy on them. Hold a can crushing contest – whoever crushes the most cans gets to take all of them to the recycling center!
Be very careful when you crush cans. If you are unable to crush them leave them at your closest recycling center – let the experts deal with it.
Did You Know…
…that recycling one tin can save enough energy to run a television for 3 hours?
Crush a Can Day Observances
Fun Holiday: Crush a Can Day Observances
Year
Weekday
Date
Name
2023
Wed
Sep 27
Crush a Can Day
2024
Fri
Sep 27
Crush a Can Day
2025
Sat
Sep 27
Crush a Can Day
2026
Sun
Sep 27
Crush a Can Day
2027
Mon
Sep 27
Crush a Can Day
2028
Wed
Sep 27
Crush a Can Day
2029
Thu
Sep 27
Crush a Can Day
2030
Fri
Sep 27
Crush a Can Day
2031
Sat
Sep 27
Crush a Can Day
2032
Mon
Sep 27
Crush a Can Day