Mar

6

Fun Holiday – Dentist's Day
Celebrate dentists all over the world and honor their role in keeping us healthy and smiling on March 6 or Dentist's Day.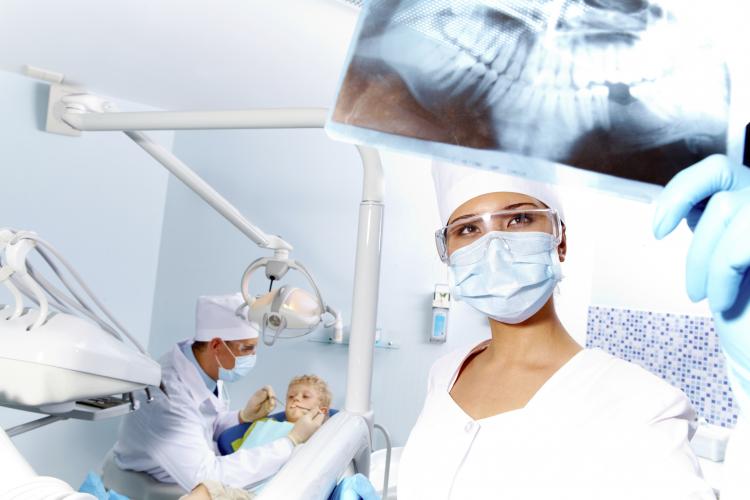 Dentists tend to get a bad rap, but they are essential for keeping us and our communities healthy.
Old Job
Dentistry is one of the oldest medical specialization. Oral health has always been a source of trouble for people and a subject matter of great interest to physicians throughout human history. The first dentist in recorded history - Hesy Ra - is thought to have lived and practiced his dentistry in Egypt around 2600 BCE.
Barbers as Dentists
Before dentistry became an organized professional branch of medicine, barbers were part-time dentists, usually entrusted with the unsavory job of extracting teeth. Modern dentistry emerged during the late 17th century, though the lack of anesthesia and sophisticated equipment made going to the dentist a painful proposition.
Today, dentists are an important part of any country's medical and health system. In addition to caring for people with tooth problems, dentists also perform surgeries to correct misaligned teeth and other problems affecting the jaw and the oral cavity.
How to Celebrate?
If you haven't been to see your dentist in a while, use this day to make an appointment with them.
Thank your dentist by sending them a thank you note or maybe some home baked goods – just make sure there isn't too much sugar in them.
Did You Know…
…that the world's first dental school was opened by Dr. John M. Harris in Bainbridge, Ohio, on February 21, 1828?
Dentist's Day Observances
Fun Holiday: Dentist's Day Observances
Year
Weekday
Date
Name
2023
Mon
Mar 6
Dentist's Day
2024
Wed
Mar 6
Dentist's Day
2025
Thu
Mar 6
Dentist's Day
2026
Fri
Mar 6
Dentist's Day
2027
Sat
Mar 6
Dentist's Day
2028
Mon
Mar 6
Dentist's Day
2029
Tue
Mar 6
Dentist's Day
2030
Wed
Mar 6
Dentist's Day
2031
Thu
Mar 6
Dentist's Day
2032
Sat
Mar 6
Dentist's Day