Feb

11

Fun Holiday – Don't Cry Over Spilled Milk Day
February 11 is Don't Cry Over Spilled Milk Day, an annual reminder that nothing good ever comes out of holding on to regrets.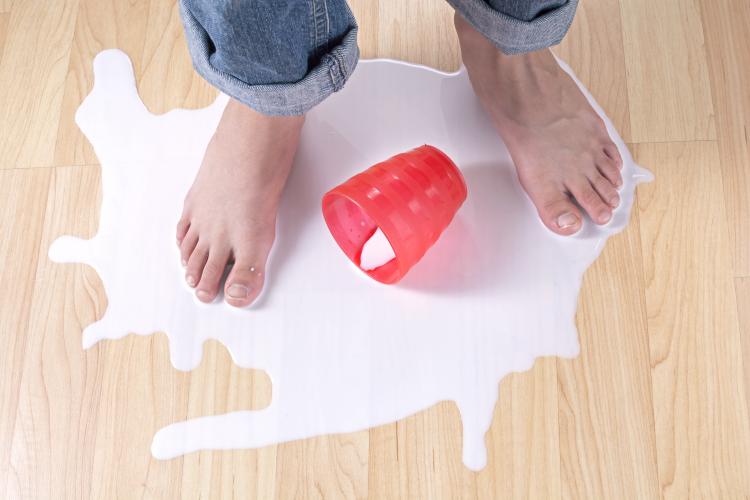 The name of the holiday comes from the English language idiom crying over spilled milk, which means to be sad over something that cannot be undone. Just like nothing can be done once milk has been spilled, one must not worry about something that is in the past.
Learning From Our Mistakes
We all make regrettable decisions in life. And while it is important to apologize to people whom our bad decisions may have affected, set things right for them, and learn from our mistakes, we must also ensure that we don't spend more time than necessary on regret.
Regretting Regret
Studies have shown that long-term regret – that includes disappointment, remorse, shame, anger, and embarrassment over one's actions – can have a negative effect on one's mental and physical well-being. By focusing energy and thoughts on a past event, long-term regret can stop people from re-engaging with life and can often cripple a person's decision-making process. Holding on to regret can also be stressful to the person's body by negatively impacting his or her immune system. Regretful people are more prone to being sick, have more mental health issues, and they tend to attract fewer people socially than those who do not hold on to any form of regret.
How to Celebrate?
If you have any regrets, today is the day to start letting go of them. We won't tell you that it will be easy, but once you start the process, you won't regret it!
Did You Know…
...that there are 3 types of tears – basal, reflex and emotional? Basal tears are what keep our eyes moist throughout the day, while our eyes secrete reflex tears when dust or a foreign particle irritates them. Emotional tears are the tears we are all familiar with; we shed them when we are experiencing a range of emotions - anger, sadness, guilt, happiness, and joy.
Don't Cry Over Spilled Milk Day Observances
Fun Holiday: Don't Cry Over Spilled Milk Day Observances
Year
Weekday
Date
Name
2023
Sat
Feb 11
Don't Cry Over Spilled Milk Day
2024
Sun
Feb 11
Don't Cry Over Spilled Milk Day
2025
Tue
Feb 11
Don't Cry Over Spilled Milk Day
2026
Wed
Feb 11
Don't Cry Over Spilled Milk Day
2027
Thu
Feb 11
Don't Cry Over Spilled Milk Day
2028
Fri
Feb 11
Don't Cry Over Spilled Milk Day
2029
Sun
Feb 11
Don't Cry Over Spilled Milk Day
2030
Mon
Feb 11
Don't Cry Over Spilled Milk Day
2031
Tue
Feb 11
Don't Cry Over Spilled Milk Day
2032
Wed
Feb 11
Don't Cry Over Spilled Milk Day