Nov

10

Fun Holiday – Forget Me Not Day
November 10 is Forget Me Not Day. All of us have people in our lives that we care about but are bad about keeping in touch with.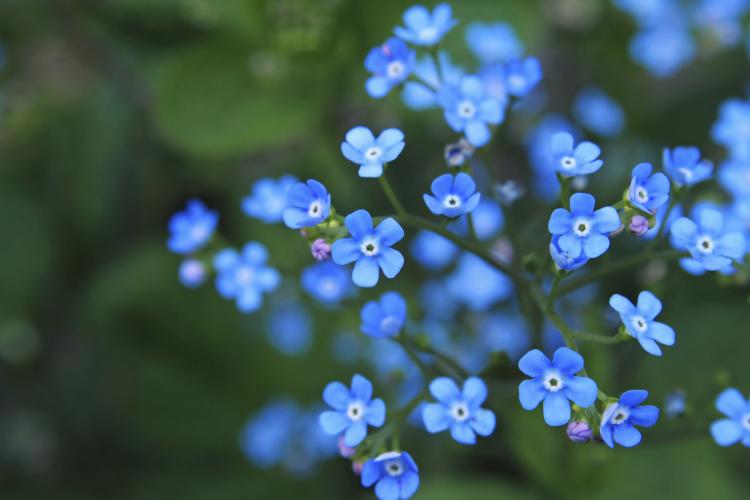 Forget Me Not Day is an unofficial holiday that encourages people to try and reconnect with all those they may not be in touch with anymore.
It is not clear who created this holiday, which is also called National Forget Me Not Day in the U.S.
Alzheimer's Association
In New Zealand, a similar holiday called Forget Me Not Days has been observed on June 5 and 6 every year since 2003. Started by two bank insurances as a way to fun raise for the Alzheimer's Association.
How to Celebrate?
Try and contact your long lost friends on social media websites and get talking with them.
Send them a note saying that even though you haven't been in touch you still miss them and care about them.
Send forget me not flowers to your loved ones as a way to tell them how much they mean to you.
Did You Know…
…that in some cultures, forget-me-not flowers are used to remember those who die in a war?
Forget Me Not Day Observances
Fun Holiday: Forget Me Not Day Observances
Year
Weekday
Date
Name
2023
Fri
Nov 10
Forget Me Not Day
2024
Sun
Nov 10
Forget Me Not Day
2025
Mon
Nov 10
Forget Me Not Day
2026
Tue
Nov 10
Forget Me Not Day
2027
Wed
Nov 10
Forget Me Not Day
2028
Fri
Nov 10
Forget Me Not Day
2029
Sat
Nov 10
Forget Me Not Day
2030
Sun
Nov 10
Forget Me Not Day
2031
Mon
Nov 10
Forget Me Not Day
2032
Wed
Nov 10
Forget Me Not Day