Sep

22

Fun Holiday – Hobbit Day
Fans of JRR Tolkien's Lord of the Rings (LOTR) and the Hobbit epic celebrate September 22 as Hobbit Day. The week containing Hobbit Day is also celebrated as Tolkien Week.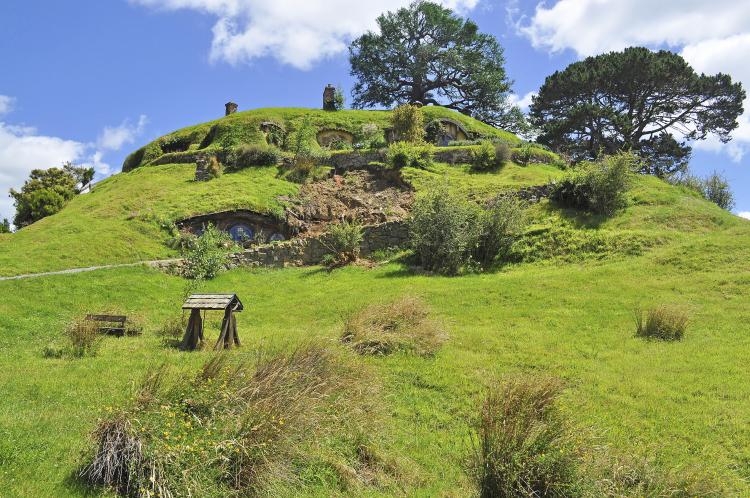 Hobbit Day and Tolkien Week first began in 1978 by the proclamation of the American Tolkien Society, an organization whose goal is to further the study and spread the appreciation of the works of JRR Tolkien and his son, Christopher JR Tolkien.
Hobbit Birthday
September 22 is designated as Hobbit Day because it is the birthdate of two of JRR Tolkien's main characters - Bilbo Baggins and Frodo Baggins. Bilbo Baggins, the protagonist of Tolkien's hugely popular 1937 children's novel, The Hobbit, was born on September 22, Third Age 2890. Frodo Baggins, the central character in the LOTR trilogy, on the other hand, is 78 years younger than Bilbo, having been born in the Third Age year of 2968.
There is some debate whether Hobbit Day is on September 22 or September 12, as the LOTR and Hobbit calendar does not synchronize with the Gregorian Calendar.
How to Celebrate?
Host parties and feasts like the ones held in the books.
Don't wear shoes on this day because the hobbits in the books are always barefooted.
Attend marathon viewing sessions of the movie version of the books and participate in Hobbit and LOTR quizzes.
If you have young adults in your life, encourage them to read Tolkien's work.
Did You Know…
…that the Fellowship of the Rings, the first book in the Lord of the Rings series, opens with Bilbo Baggins announcing his eleventy-first birthday?
Hobbit Day Observances
Fun Holiday: Hobbit Day Observances
Year
Weekday
Date
Name
2023
Fri
Sep 22
Hobbit Day
2024
Sun
Sep 22
Hobbit Day
2025
Mon
Sep 22
Hobbit Day
2026
Tue
Sep 22
Hobbit Day
2027
Wed
Sep 22
Hobbit Day
2028
Fri
Sep 22
Hobbit Day
2029
Sat
Sep 22
Hobbit Day
2030
Sun
Sep 22
Hobbit Day
2031
Mon
Sep 22
Hobbit Day
2032
Wed
Sep 22
Hobbit Day