Apr

23

Fun Holiday – Impossible Astronaut Day
Fans of the British science fiction television series, Doctor Who, celebrate April 23 as Impossible Astronaut Day.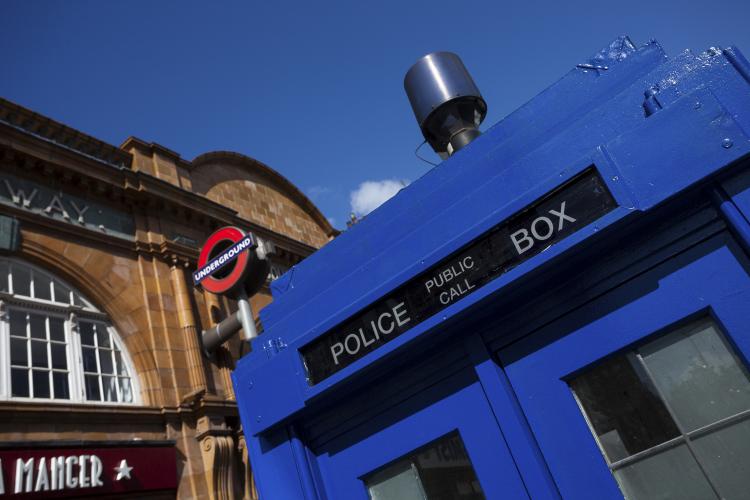 The unofficial annual holiday celebrates the day in 2011 when the first episode of the sixth season of the series was aired in the United Kingdom, United States, and Canada.
Most Watched
Doctor Who is a sci-fi series that first aired on the British Broadcasting Corporation (BBC) in 1963. The show follows the adventures of the Doctor, a time-travelling alien, who travels through time and space in a time machine and spacecraft called Time and Relative Dimension in Space or TARDIS. The TARDIS looks like a London police box from the 1960s.
Called The Impossible Astronaut, the episode became one of the most appreciated and watched episodes of the series.
Tally Marks
Whovians, as fans of the show like to call themselves, draw tally marks on their bodies to observe the day. The tally marks come from the episode when the main characters draw on their bodies to remind themselves about encounters with monsters called the Silence.
How to Celebrate?
If you have never watched the show, what about starting the show on this day? Who knows, by next year, you may be a Whovian yourself!
If you are a Whovian, make tally marks on your body to celebrate the holiday.
Did You Know...
...that 12 different actors have officially played the Doctor on the show?
Impossible Astronaut Day Observances
Fun Holiday: Impossible Astronaut Day Observances
Year
Weekday
Date
Name
2023
Sun
Apr 23
Impossible Astronaut Day
2024
Tue
Apr 23
Impossible Astronaut Day
2025
Wed
Apr 23
Impossible Astronaut Day
2026
Thu
Apr 23
Impossible Astronaut Day
2027
Fri
Apr 23
Impossible Astronaut Day
2028
Sun
Apr 23
Impossible Astronaut Day
2029
Mon
Apr 23
Impossible Astronaut Day
2030
Tue
Apr 23
Impossible Astronaut Day
2031
Wed
Apr 23
Impossible Astronaut Day
2032
Fri
Apr 23
Impossible Astronaut Day