Feb

27

Fun Holiday – International Polar Bear Day
International Polar Bear Day on February 27 is an unofficial holiday created by Polar Bear International (PBI). It raises awareness of the impact of global warming on Polar Bears.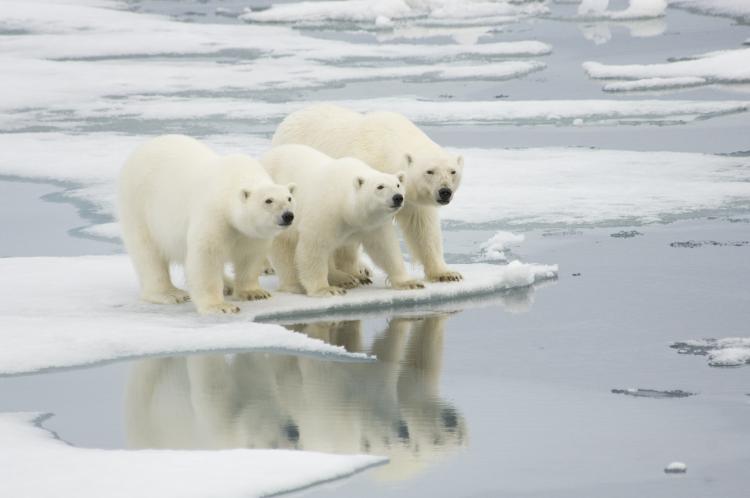 Polar Bear International is a group run by conservationists, scientists, and volunteers working to educate the public about the effects of climate change on the Arctic region. More specifically, they focus on how global warming is slowly destroying the habitat of polar bears and adversely affecting their population.
Reduced Food Source
Despite being the largest carnivores on land, polar bears largely rely on seals for food. Shorter ice seasons and melting sea ice mean seals, who rely on ice to raise their young, are becoming scarcer. This is leaving polar bears without a ready source of food. Lack of food is also forcing polar bears to venture into areas populated by humans, making them vulnerable to attacks from residents and hunters.
Vulnerable to Diseases
Rising temperatures, loss of weight, and lack of nutrition due to lack of food has also meant that polar bears are now becoming vulnerable to previously unknown diseases.
Scientists believe all of these factors have caused a severe decline in polar bear populations, and if the trend continues global warming could potentially lead to the extinction of the species.
Effects of Human Activity
Human activity, including the burning of fossil fuels and deforestation, is considered by scientists as the primary cause of global warming.
The goal of International Polar Bear Day is to bring light to this fact, and to encourage people around the world to help find solutions to the problem of climate change.
How to Observe?
Fixing global warming might seem like a daunting task for an individual, but it doesn't have to be. Use this day to find ways to reduce your carbon footprint and help raise awareness about the importance of polar bears in our ecology, and the effects of global warming on their survival.
To reduce your carbon footprint, consider taking the following steps:
Walk, bike, take public transport, or carpool to work.
Avoid using a vehicle that runs on fossil fuel as much as you can.
Reduce plastic usage and waste by carrying your reusable shopping bags to the stores.
Plant trees in your backyard if you have space or join a local tree planting drive.
Learn more about polar bears, their habitat, habits, and life cycle.
Raise funds or volunteer your time for an organization that works to reduce global warming.
Did You Know…
… that polar bears are black and not white? Their fur is transparent while their skin is black. The transparent fur reflects sunlight such that it looks white to human eyes.
International Polar Bear Day Observances
Fun Holiday: International Polar Bear Day Observances
Year
Weekday
Date
Name
2023
Mon
Feb 27
International Polar Bear Day
2024
Tue
Feb 27
International Polar Bear Day
2025
Thu
Feb 27
International Polar Bear Day
2026
Fri
Feb 27
International Polar Bear Day
2027
Sat
Feb 27
International Polar Bear Day
2028
Sun
Feb 27
International Polar Bear Day
2029
Tue
Feb 27
International Polar Bear Day
2030
Wed
Feb 27
International Polar Bear Day
2031
Thu
Feb 27
International Polar Bear Day
2032
Fri
Feb 27
International Polar Bear Day