Apr

22

Fun Holiday – Jelly Bean Day
April 22 is Jelly Bean Day. It is an unofficial holiday that honors the sugary bean-shaped candies that are hard on the outside and gel-like on the inside.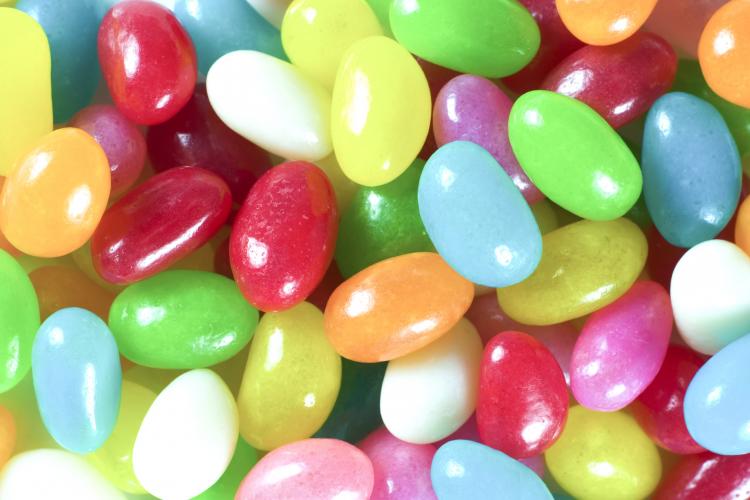 Popular during Easter and Halloween, jelly bean candies come in a variety of flavors and colors.
Cherry and Popcorn
According to Jelly Belly, a popular jelly bean manufacturer, the most popular jelly bean flavors include cherry and buttered popcorn.
Food historians believe that Turkish delights or lokum, a chewy candy from Turkey, inspired the creation of the jelly beans, though it is unclear who invented them.
Presidental Favorite
Some sources suggest that jelly beans were popularized during the American Civil War when people were encouraged to send the candy to soldiers in the field.
Jelly beans are equally loved by children and adults alike. President Ronald Reagan was known to be a big fan of this delicious chewy candy, so much so that about 3 tons of red, white, and blue jelly beans were used during his inauguration as the 40th President of the United States in 1981. It is said that his favorite flavor was licorice.
How to Celebrate?
Have jelly beans with all your meals.
What about trying bacon flavored jelly beans for breakfast?
Been told that you don't eat enough fruits? Eat a handful of fruit-flavored jellybeans.
Make art using colorful jellybeans.
Did You Know...
...that it can take anywhere from 7 to 21 days to make a single piece of jelly beans?
Jelly Bean Day Observances
Fun Holiday: Jelly Bean Day Observances
Year
Weekday
Date
Name
2023
Sat
Apr 22
Jelly Bean Day
2024
Mon
Apr 22
Jelly Bean Day
2025
Tue
Apr 22
Jelly Bean Day
2026
Wed
Apr 22
Jelly Bean Day
2027
Thu
Apr 22
Jelly Bean Day
2028
Sat
Apr 22
Jelly Bean Day
2029
Sun
Apr 22
Jelly Bean Day
2030
Mon
Apr 22
Jelly Bean Day
2031
Tue
Apr 22
Jelly Bean Day
2032
Thu
Apr 22
Jelly Bean Day