May

18

Fun Holiday – No Dirty Dishes Day
May 18 is No Dirty Dishes Day, a day you could celebrate by either not washing any dirty dishes or by washing all the dishes you can!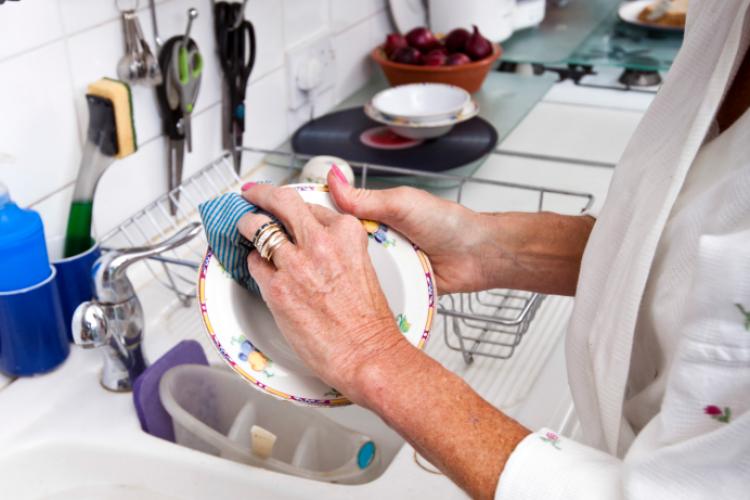 Dirty dishes, they are part of life. A lot of time, money and energy is spent every day on washing and drying dishes and putting them away. This unofficial holiday with unknown origins encourages people to take a break from doing the dishes for the day and spend the time saved doing things for fun.
How to Celebrate?
Wash all your dishes so that your sink and kitchen is all clean and sparkly.
Or, don't wash any and pile them up. But remember, you will have to clean them sometime soon, even if you take a break today.
Or use disposable dinnerware. Just remember to make sure they are environmental friendly.
Make No Dirty Dishes Day even more fun by eating all your meals out - make dirty dishes someone else's problem for this one day!
Hate doing the dishes day in and day out? Use this day to draw up a schedule and a plan for cleaning dishes every time you use them. That way, you'll never be stuck with a sink full of dirty dishes!
If you don't own a dishwasher, maybe today is the day to get one installed. Make sure you get an energy efficient washer and that you use environmentally friendly detergent.
Did You Know…
...that the first iterations of dish washing machines were all hand operated?
No Dirty Dishes Day Observances
Fun Holiday: No Dirty Dishes Day Observances
Year
Weekday
Date
Name
2023
Thu
May 18
No Dirty Dishes Day
2024
Sat
May 18
No Dirty Dishes Day
2025
Sun
May 18
No Dirty Dishes Day
2026
Mon
May 18
No Dirty Dishes Day
2027
Tue
May 18
No Dirty Dishes Day
2028
Thu
May 18
No Dirty Dishes Day
2029
Fri
May 18
No Dirty Dishes Day
2030
Sat
May 18
No Dirty Dishes Day
2031
Sun
May 18
No Dirty Dishes Day
2032
Tue
May 18
No Dirty Dishes Day