Jan

19

Fun Holiday – Popcorn Day
January 19 is Popcorn Day, a day to organize an impromptu movie night, just so that you can enjoy a tub or two of crunchy, salty and buttery popcorn. Or, if you have a sweet tooth, treat yourself to some delicious caramel popcorn.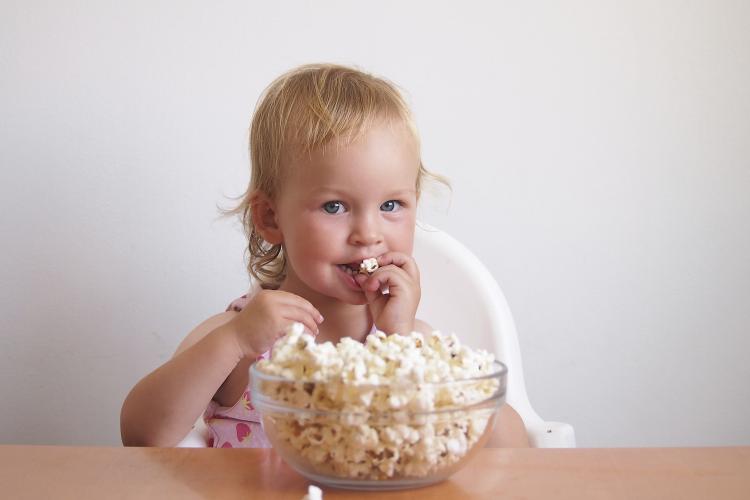 The unofficial holiday is also sometimes celebrated on the day of the Super Bowl in the United States, where it is called National Popcorn Day.
Popping Corn
Popcorn is a snack made by heating corn or maize kernels. When heated – either in a microwave oven or on the stovetop – the hull on the outside of the kernels break or "pop" creating the delicious snack we call popcorn.
Long and Varied History
Popcorn has a very long and varied history. Historians believe that corn whose kernels could be popped was first cultivated around 5000 B.C.E in Mexico. Archeologists have found evidence of first popcorn maker – a utensil with holes and a handle – dating back to 400 C.E. in Peru.
In many indigenous cultures, corn and popcorn were used for religious purposes and decoration.
Popular Movie Theater Snack
Popcorn became popular in the US around the early 1900s when it was sold on street corners under the name of Pearls. Now a popular movie theater snack, theater owners initially were against serving popcorn in their premises. During the depression, however, popcorn became one of the few luxuries that people could afford forcing theater owners to start selling popcorn. Today, it is a huge part of the movie experience.
Popcorn's fortunes fell as VCRs became popular and people started watching films at home. The invention of microwave oven popcorn and home popcorn machines once again brought popcorn into the lives of movie aficionados.
Popcorn is also often used for decoration and as packaging material.
How to Celebrate?
Add popcorn to all your meals today. Start the day with popcorn cereal – add milk, honey or maple syrup to popcorn. Sprinkle some popcorn on your lunch salad instead of croutons. Replace Rice Krispies in Rice Krispie treats with popcorn to make sweet treats for your evening snack. Use crushed popcorn instead of breadcrumbs to coat your breadcrumbed chicken breast for dinner. And end the day with some ice cream topped with chocolate and caramel popcorn.
Host a movie night and have a popcorn bar for your guests. May we recommend serving parmesan and bacon popcorn, jalapeño popcorn, curry popcorn, maple-pecan popcorn, cake batter popcorn and chocolate popcorn, in addition to the original butter popcorn?
Did You Know…
...that popcorn is the official snack food of the State of Illinois, United States?
Popcorn Day Observances
Fun Holiday: Popcorn Day Observances
Year
Weekday
Date
Name
2023
Thu
Jan 19
Popcorn Day
2024
Fri
Jan 19
Popcorn Day
2025
Sun
Jan 19
Popcorn Day
2026
Mon
Jan 19
Popcorn Day
2027
Tue
Jan 19
Popcorn Day
2028
Wed
Jan 19
Popcorn Day
2029
Fri
Jan 19
Popcorn Day
2030
Sat
Jan 19
Popcorn Day
2031
Sun
Jan 19
Popcorn Day
2032
Mon
Jan 19
Popcorn Day