Jun

13

Fun Holiday – Sewing Machine Day
They say a stitch in time saves nine. So, on June 13, Sewing Machine Day, dust off your sewing machine and sew away!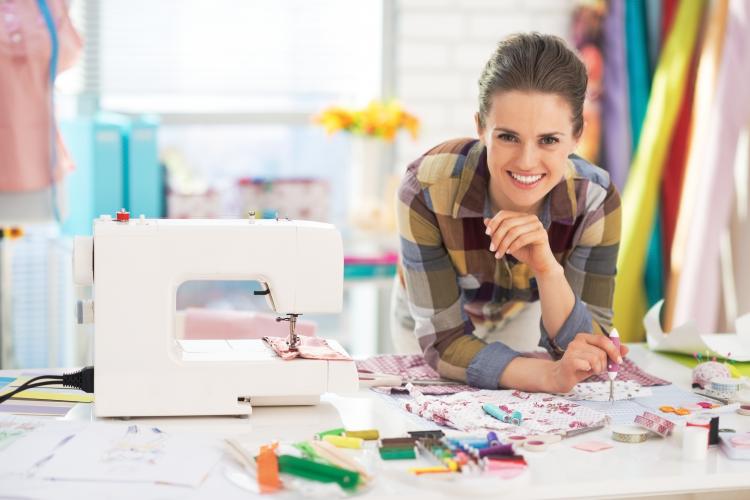 The unofficial holiday celebrates the day in 1790 when English inventor Thomas Saint received a patent for the very first sewing machine design. However, it took 14 more years before the first working sewing machine was created in 1804, and another 15 years before sewing machines became easily accessible to consumers.
Agents of Social Change
The invention of sewing machines made the process of sewing easier, faster and more streamlined. In addition, the manufacturing of sewing machines for household use meant that women who spent a majority of time sewing, stitching and mending clothes by hand could now do all these tasks in a matter of hours instead of days and weeks. This gave them more time to seek paid employment. In this way, the sewing machine had a huge hand to play in the economic and social progress of women around the world.
Sewing Machine Day is also celebrated by some people on September 10.
How to Celebrate?
Bring out your sewing machine to sew a new pattern.
If you have always wanted to learn how to sew, now is the time to start learning.
Have a sewing party – invite friends to teach you new patterns or exchange your creations with them.
Did You Know...
...that the earliest sewing needles were made of bones and stone?
Sewing Machine Day Observances
Fun Holiday: Sewing Machine Day Observances
Year
Weekday
Date
Name
2023
Tue
Jun 13
Sewing Machine Day
2024
Thu
Jun 13
Sewing Machine Day
2025
Fri
Jun 13
Sewing Machine Day
2026
Sat
Jun 13
Sewing Machine Day
2027
Sun
Jun 13
Sewing Machine Day
2028
Tue
Jun 13
Sewing Machine Day
2029
Wed
Jun 13
Sewing Machine Day
2030
Thu
Jun 13
Sewing Machine Day
2031
Fri
Jun 13
Sewing Machine Day
2032
Sun
Jun 13
Sewing Machine Day