Mar

25

Fun Holiday – Tolkien Reading Day
March 25 is Tolkien Reading Day. Celebrate the unofficial holiday by reading some of your favorite Tolkien books.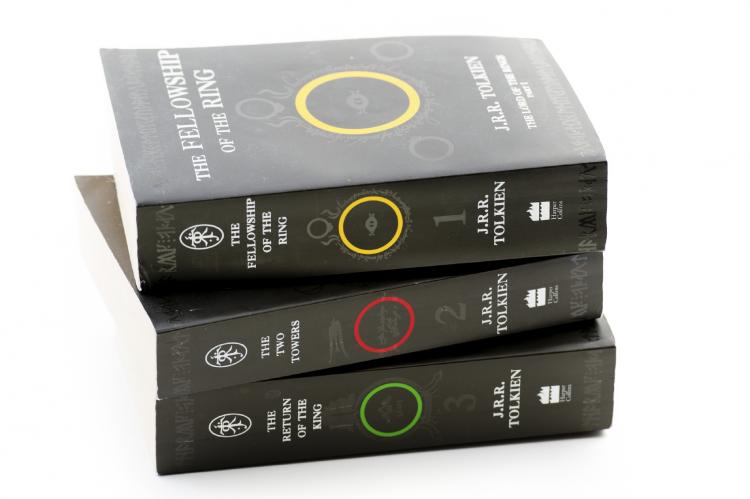 Created in 2003 by the Tolkien Society, the unofficial holiday encourages people to read all of English author, John Ronald Reuel Tolkien's (J.R.R Tolkien) works.
Lord of the Rings
Thought to be one of the world's most read fantasy writers, J.R.R. Tolkien is best known for his Lord of the Rings (LOTR) trilogy. A sequel to Tolkien's other popular novel, The Hobbit, the LOTR trilogy is set in a fantasy land called the Middle-earth. Middle-earth is a continent on the fictional world called Arda.
The One Ring
The trilogy gets its name from the One Ring that the main villain in the books, Dark Lord Sauron, created to rule over the other Rings of Power. These rings - 3 for the Elves, 7 for Dwarves and 9 for Men - were created by Sauron or the elves under Sauron's guidance.
Downfall of the Villain
March 25 was chosen as the date for Tolkien Reading Day because it coincides with the date of the downfall of Sauron and Barad-dûr in the Lord of the Rings. Barad-dûr is the fictional tower from which Sauron rules Mordor. In the books, this happens on March 25, 3019 when the Ring falls into the Cracks of Doom.
How to Celebrate?
Read any of J.R.R. Tolkien's work.
Attend public readings of his works organized by your local Tolkien fan organizations.
Host a marathon viewing of the movies based on the books.
Did You Know...
...that Tolkien was known to speak around 20 languages?
Tolkien Reading Day Observances
Fun Holiday: Tolkien Reading Day Observances
Year
Weekday
Date
Name
2023
Sat
Mar 25
Tolkien Reading Day
2024
Mon
Mar 25
Tolkien Reading Day
2025
Tue
Mar 25
Tolkien Reading Day
2026
Wed
Mar 25
Tolkien Reading Day
2027
Thu
Mar 25
Tolkien Reading Day
2028
Sat
Mar 25
Tolkien Reading Day
2029
Sun
Mar 25
Tolkien Reading Day
2030
Mon
Mar 25
Tolkien Reading Day
2031
Tue
Mar 25
Tolkien Reading Day
2032
Thu
Mar 25
Tolkien Reading Day