Add, Subtract, or Count Days
Find the number of years, days, and even seconds between 2 points in time. Add or subtract any number of days or other time units. Then export, share, or save the result — all at the touch of a button.
Navigating date and time spans has never been easier!
Date to Date Calculator
Got a deadline in a few months? The app calculates the number of days, minutes, and even seconds left to complete the task.
Include time of day to calculate hours, minutes, and seconds
Select locations or UTC to find duration across time zones
Alternative time units: total seconds, minutes, and hours
Takes into account all Daylight Saving Time (DST) switches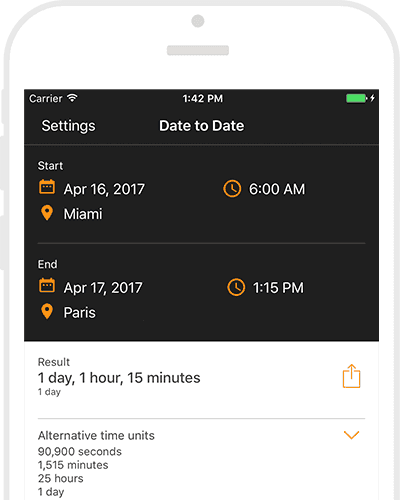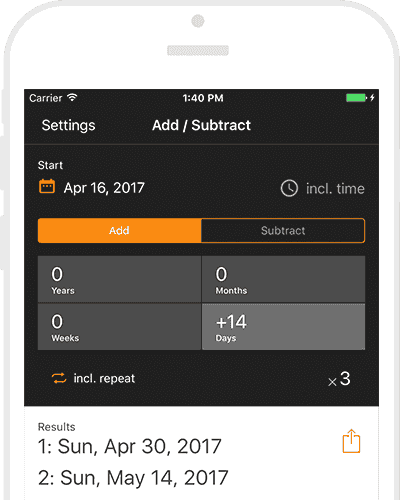 Add or Subtract Calculator
Want to find the date 90 days from today? Or 90 weeks ago? The answer is just a few taps away.
Add or subtract days, weeks, months, or years
Include time of day to calculate hours, minutes, and seconds
Repeat functionality
Takes into account all DST switches