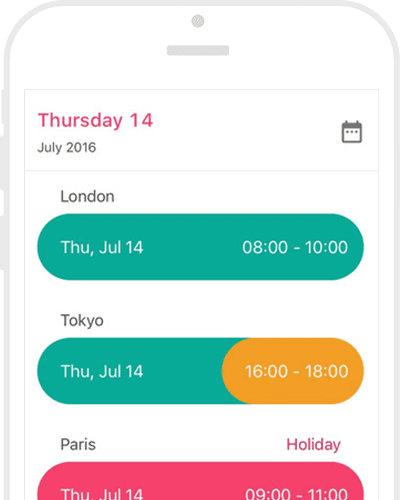 Meeting Planner
App
Find the perfect time for people in different time zones.
Completely redesigned for iPhone & iPad.

Looking for the Android version?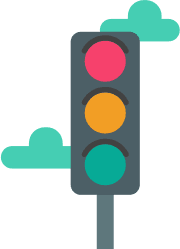 All-new Design & Easy to Use
Calculate the most convenient meeting times using a simple "Traffic Light" method:
Green = General working hours.
Yellow = General non-working hours.
Red = Normal sleeping hours and public holidays.
1) Add Your Locations
Add 2 or more cities from our 5000+ locations worldwide.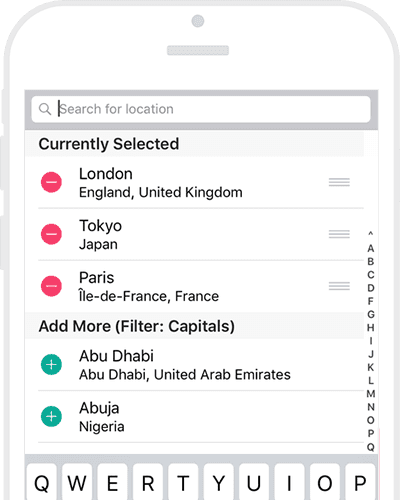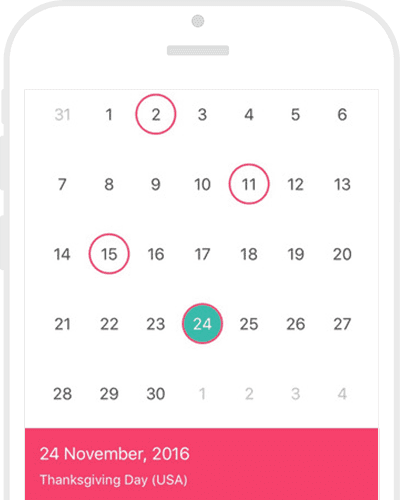 2) Choose a Date
Public holidays are shown in the calendar, so you can plan around them.
3) Select the Best Time
Look for green times! Select the best time and set the duration of your meeting.
Your meeting is automatically saved when you are done.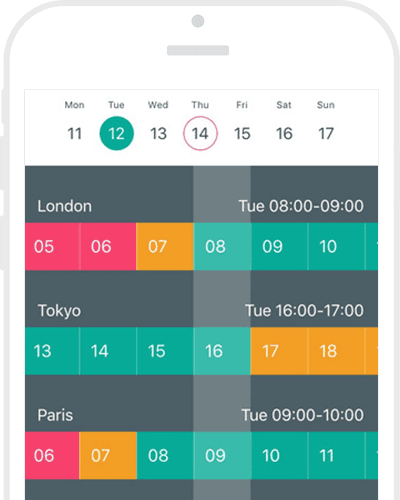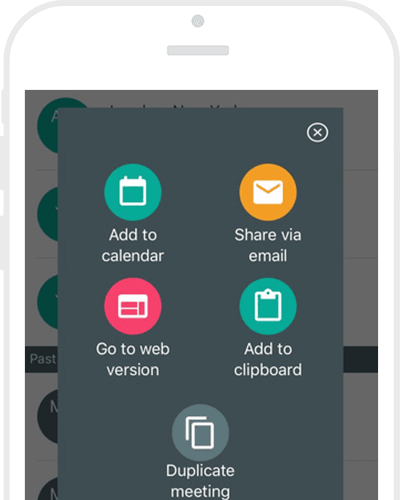 4) Share Your Meeting
Via email – includes the local times for all participants and links to the online timetable for your meeting.
Online – view online with the timeanddate.com Meeting Planner.
In your calendar – imports the ICS calendar file to your calendar app.
Duplicate – to create a new meeting with the same locations.
Reliable & Trusted
The app is synchronized with timeanddate.com's highly accurate databases, so you can be sure that the times are correct and all DST changes are taken into account.